A
>
As a Massage Therapist I provide a few different options to meet your needs in a safe welcoming space. My office is located in the Vt . Mill Properties building located in on Benmont ,Ave in Bennington ,VT . I offer both office visiar accident or work injury upon approval by your Dr, and insurance company.
If you would like to purchase a Gift Certificate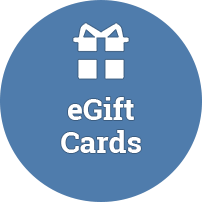 1 Massage Hour Session ___________$65.00
1 1/2 Hour Massage Session ________$ 95.00
2 Hour Massage Session ————–$ 130.00
MOBIL MASSAGE
1 HOUR __________$95.00
1 1/2 HOUR ______$140.00
I provide several packages for Health Coaching in order to meet each individual's needs. My signature package is the Free Yourself from Sugar Addiction program . My program is designed to give you the tools, knowledge and support to eliminate sugar ,and simple carbs that stimulate your brain into wanting more the sweet stuff.
The 6 Month Free Your Self From Sugar Program includes the following:
18 Coaching sessions, e-mail support, and optional cooking lessons. Cost of this program is $1,300.oo. Cooking lessons are an additional fee.
3 Month Jump Start Package includes:
9 Coaching sessions, e-mail support, and optional cooking lessons for an additional fee. Cost for this program is $725.oo
1 Month Empowerment Sessions includes:
3 Coaching sessions, e-mail support and optional cooking lessons for a separate fee. Cost for this program is $275.oo.
The Discovery Session includes:
1 individual coaching session to discover if Health Coaching will work for you to reach your health improvement goals Cost for this session is $60.oo
Online Health Coaching Programs
If you cannot come to me in my office I offer a online coaching option to help you reach your goals .
I conduct Health Coaching workshops out in the community to both promote my Health Coaching business and educate the public on living healthier through good nutrition. Here is a list of the workshops that I have created.
FREE YOURSELF FROM SUGAR ADDICTION 6 WEEK ONLINE COURSE – 150.00
In this workshop will talk about the problems associated with sugar addiction ,and i will teach you the necessary steps to Free Your Self From Sugar Addiction.
Food Vs Mood
In this workshop I will explain how eating certain foods can effect both your physical and mental Health. For Example one ounce of Almonds can help with depression.
The Food And Government Connection
In this workshop i will talk about how our government is connected to what we eat, and what chemicals go into to our food sources, and how these foods effect our bodies both mentally and physically. I will also give simple ways to reduce your consumption of food produced by politics.
The Weight And Hormone Balance
In this workshop i will explain how hormones effect the bodies ability to lose or gain weight . I will also explain how different hormonal conditions effect how we feel ,and how our bodies process and store food.
If you would like to Schedule a work shop for a group you may email Marlana Freitas,LMT, INHC at marlana@balancedhealthcoachingandmassage.com, All work shops are per person. All work shops include handouts related to the subject that I am presenting.
Call today today to Go Beyond The Diet And Change Your LIfe
Client Testimonial
I have lost 51lbs to date with the help of Marlana Freitas' Health Coaching. She has opened my eyes to a world of healthy alternatives to still be able to enjoy the foods I love. I strongly encourage everyone to try it! Justinn Marie Powers